Uploading & Managing your Pictures
Putting Pictures on a website can be the most difficult part of making a website, for many people. There are several parts to this process:
- Make/Edit some photos or artwork.
- Reduce their file size
- Upload the images to our server
- Put pictures on your webpages
- Or create a 'gallery' of photos.
First, You need to make or create (& maybe edit) your photos and images. Or you could hire us to create some graphics or artwork for you. Or, hire a photographer, such as at: TitusCreatives.com
You can use various software to 'minimize' the file size of your pictures so that they load faster, and so they use less of our server's resources (thus saving you money).
Follow the steps in this Gallery to upload your pictures to your site:
Previous image
Next image
Back to overview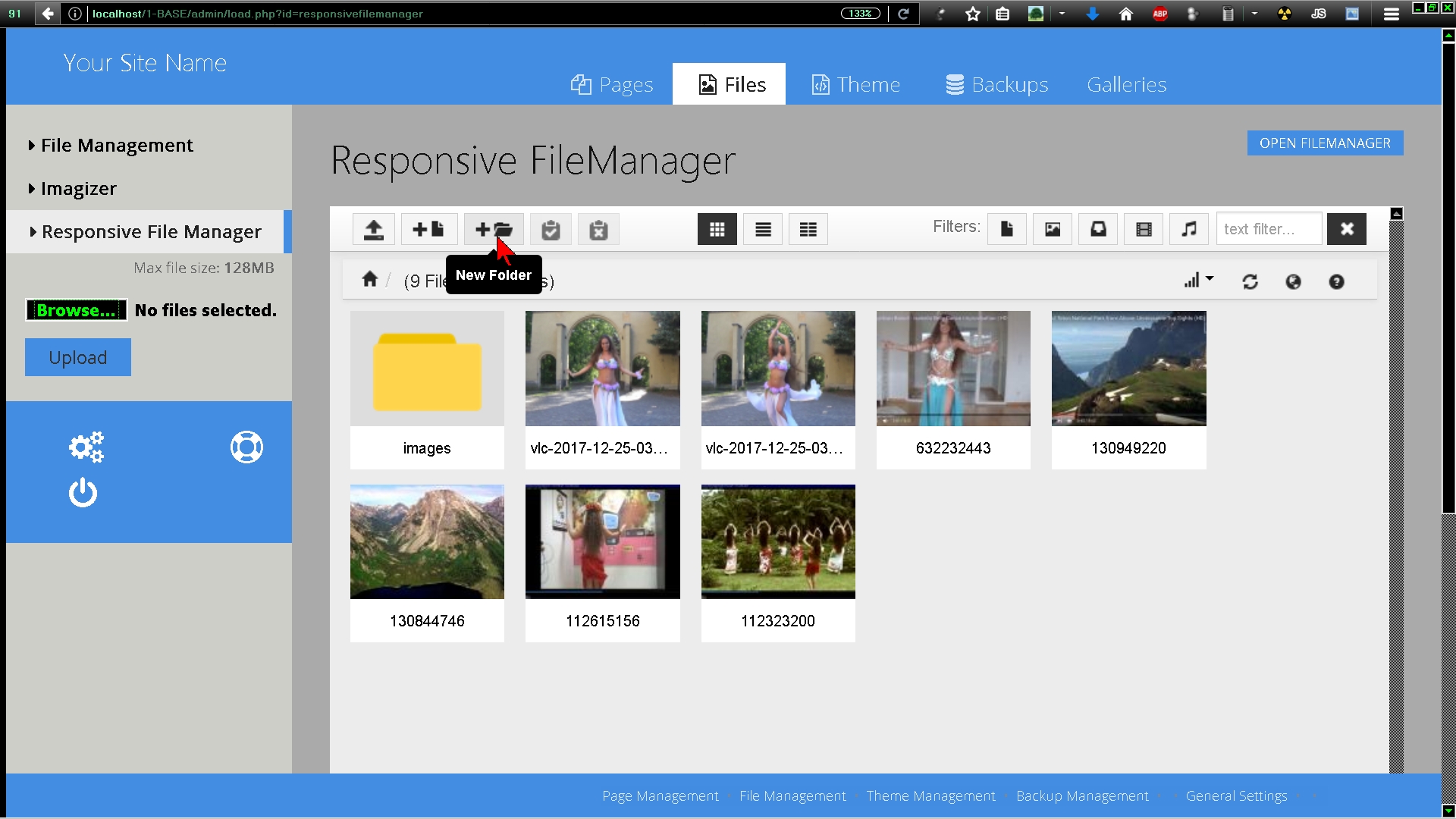 You may wish to click the "New Folder" icon, to create a new folder to put your pics in. This will help you organize them is you have a lot. Open this new folder if you want to put your pics in it now.